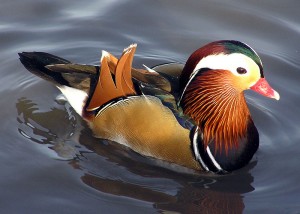 a duck
Un canard fait coin-coin.
A duck goes quack-quack.
THIS WEEK
Spring has us thinking about the animals among us — all those creatures many of us might run across while outside this time of year. This week, we'll learn the names of these animals in French.
WITH MEMBERSHIP, LIFE'S A LITTLE MORE FRENCH!